10 Upgrades to Increase the Value of Your Home
September 10th, 2015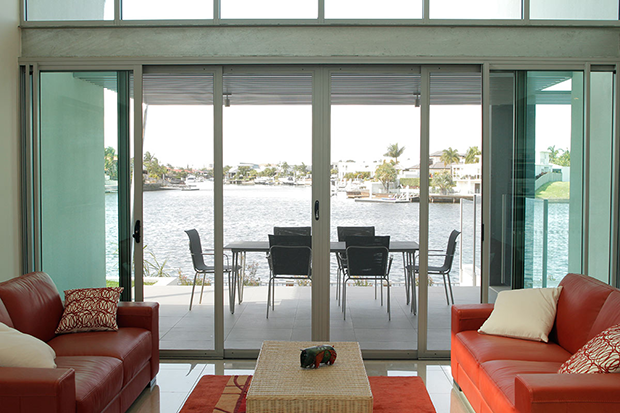 If you want to maximise the value of your home, you should consider investing in a few renovations or replacements. With housing prices the way they are, you may  be looking to sell your home to take advantage of the current market. Even if you're quite happy where you are at the moment, there's no harm in some fix-up projects to increase the value of your home while simultaneously making it more pleasant for you to live in.

There are a lot of potential home improvement projects you could consider. Before beginning on any costly endeavours or knocking down the walls, remember that not all renovations are created equal. You have to consider what home improvements are valued the most, and which ones will see the greatest return for your investment.
You may have found a gorgeous set of Japanese tiles, but having them installed may not necessarily give you a good return on investment, especially if your hot water system is on the blink. To help you out with your decision making, we've compiled the following list based on advice from seasoned real estate experts to give you a few ideas about how to add value to your property before selling.
1. Back to basics
The home improvement that is most likely to give you a return on your investment is basic maintenance. A study conducted by Remodelling Magazine for example found that replacing the cladding on a property generally recouped 92.8% of its cost.
First impressions do mean a lot to us, which perhaps explains the importance of a home with an exterior that looks sturdy and built to last. Buyers will judge a book by its cover, so you should keep that in mind when deciding where to start on your list of home upgrades.
2. The kitchen is the heart of the home
If you've been to any open houses lately, you may have noticed that potential buyers tend to congregate in the kitchen, and often return to that room over and over. The next home improvement that is therefore more likely to give you return at resale time is a kitchen remodel. According to the same Remodelling Magazine study, minor kitchen remodels should recoup around 92.9% of the cost.
Rather than blowing all your money on pricey surface upgrades like granite bench tops, real estate experts encourage you to consider your layout and workspace. Do the areas between your sink, cupboards, dishwasher, and cooktop allow easy flow? The hallmark of a well designed kitchen is the ability to seamlessly move about the space.
3. Sturdy systems
Buyers want assurance that your home's systems are in working order and won't need to be replaced or repaired in the near future. Nobody wants to have to think about replacing the plumbing, heating, or electrical system when they are moving house or purchasing an investment property. These systems are often the first things that prospective buyers ask about in home inspections, so make sure yours make the grade.
4. A roof over your head
It's been shown that replacing windows and roofs will generally give a return of 80% or more at resale. Of course replacing the roof may be a big task, but it is one of the basics that buyers want to ensure is done well. Even first time buyers know that a leaky roof is a maintenance job that will be a massive headache to fix, and will run a mile away from any sign of a leaky roof.
5. Update your windows
Having quality windows also adds to the overall appearance of your property as a functional, ordered place to live. Windows protect your home from the outside world, which is why having a new fly screen and secure latches will make your home seem all the more desirable. Adding secure flyscreens to your windows will allow some fresh air while keeping your home secure. The good news is, giving your windows a little fix up is also relatively easy done. Simply caulking around doors and windows can save you a significant amount of money, as will replacing old fly screens.
6. Face value
One thing that really speaks to potential homebuyers is a consistent aesthetic throughout the home. Do you have mismatched cabinets and storage in your kitchen and living areas? Rather than replacing the whole storage unit, think about getting your cabinets resurfaced. Carpenters and similar companies can remove cabinet doors and drawers for a refinish or replacement as needed. If you have your own handyman skills, you can get replacement doors and fronts and install them yourself. With a fresh coat of paint, you can create the impression of a recently refurbished space.
7. Make space
As mentioned earlier, the way that the home flows is of supreme importance. More and more homes are being built around wide open plans, with no more distinct borders between living rooms and the kitchen. If you are able to, knock out a non-structural wall, or remove that cumbersome kitchen island. By doing so, for the price of a few hundred dollars you can transform the whole home and create a space that feels big for your buyers.
8. Safe houses
A security door will be one of those aspects of your property that creates the first impression, and you want potential buyers to feel as though their new home will be a safe place. Investing in a high quality security door will allow you to enjoy a breeze wafting through the home while keeping intruders out at the same time. They're also a relatively inexpensive upgrade that leaves a lasting impact.
9. Going green
Research estimates that energy savings add twenty times the annual savings to the value of your property. Anything that will save money is a desirable trait in a home, including energy bills. If possible, a green upgrade to solar panels will make your home appear all the more attractive when potential buyers ask about utilities.
10. Bathroom blitz
Everyone likes a little bit of a sanctuary in their bathroom, so never underestimate the importance of this essential room. A half bath may add up to 10.5% to a home's value, while a full bath can tack on an additional 20%. This can be an expensive room to renovate, but if you don't have the money for a full revamp you can renew the essentials with great results. Try simple and easy installations like a new vanity, pedestal sink, or easy to apply vinyl tiles.