How to Keep Your Home Safe this Summer
September 10th, 2015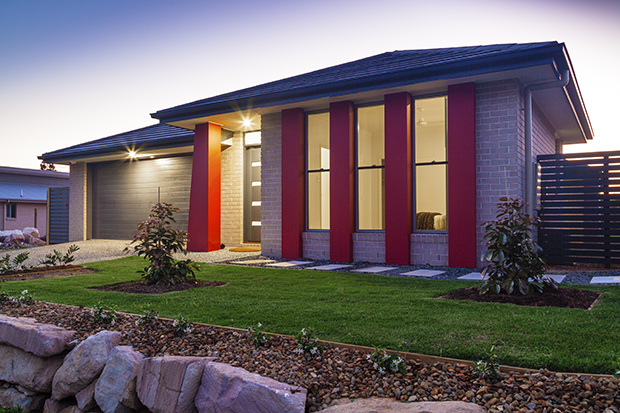 The warmer months of the year are a time to kick back and spend more time outdoors. It's a time to open up all the doors and windows in the hope of catching a breeze. It's when you head off for summer holidays, take trips to the beach, and arrange those relaxed catch ups with family and friends. Unfortunately, summer is also a time when there are the highest rates of thefts and home invasions. Perhaps it's all that sun, but people can get lax with their home security during this time, and all those open doors and windows prove to be very tempting for thieves.

With some proper precautions, however, you can really relax knowing your home is safe from unwanted visitors. Follow these simple rules to keep your home protected this safe.
Always lock the door
While this advice may seem very obvious, around a third of burglars enter homes without using force. In fact, most thefts are unplanned. Even if you're just nipping down to the shops or going upstairs for ten minutes, that could be all it takes for a thief. If someone sees an open door or unlocked window, they may just be opportunistic enough to try their luck. Check your locks and deadbolts are always functional, keep your doors locked even if you're at home, and try and establish a routine for checking the locks before bed each night.
Security doors
These are a great way to let your enjoy a cool breeze and fresh air while keeping your home safe from intruders. As an added bonus, your home will be kept free from bugs as well as burglars. When considering getting security fly screens installed, ensure you're going with a quality brand. Many inferior security doors may claim to protect your home, but poor construction and cheap materials make some security door brands no more effective than your standard fly screen for keeping your home safe.
While steel bars and grilles offer the most protection, they can also make your home feel a little prison-like. Stainless steel mesh doors or structural grade aluminium perforated sheets are generally your best bet for security door fly screens. These doors give you security without spoiling your view outside with bars and grilles. It's basically like looking through a regular fly screen with some bonus security features.
Take care on social media
Nowadays criminal often use sites like Facebook and Twitter to target their break-ins. It's estimated that some 80% of burglaries may be done after reading a social media post. While you may be very excited for your upcoming trip and tempted to tell everyone you know, to be safe you should keep your holiday plans off social media until you return home.
Surveillance systems
Home security systems will alert you if someone enters your home, which can give you enough time to let the authorities know. Even stickers that let people know your home has a security system can be enough of a deterrent to stop an attempt at robbery. An alarmed front door will stop burglars in their tracks, and a home security system with video recording technology will also be a valuable source of evidence if you do get robbed.
Video security systems do not need to be costly. You can set up an effective system that monitors key entry points such as the front and back doors, as well as high traffic areas in the home. Many surveillance systems will alert you via your smart devices in the event of a break-in, and give you easy access to view the cameras wherever you are.
Control electronics via app
In order to make it seem as though your home is occupied, consider setting up remote control of your lights. This lets you switch on your lights and lamps via an app on your smartphone, and will make it look as though someone is home. These apps are also a good security option for arriving home late at night, as you can turn on your front lights and increase visibility. If smart globes seem a little much for you, a motion activated outdoor lighting system is also a good idea.
Neighbourly support
If you can, get a friend or trusted local in your community to make it seem as though someone is home while you are on vacation. By keeping your grass trimmed, picking up your mail, or parking a car in your driveway, it will look as though someone is home. Keep things maintained as they normally would be while you are home, and potential thieves are unlikely to think your home is unoccupied.