Make Your Windows a Focal Point with These 9 Accessories
June 16th, 2016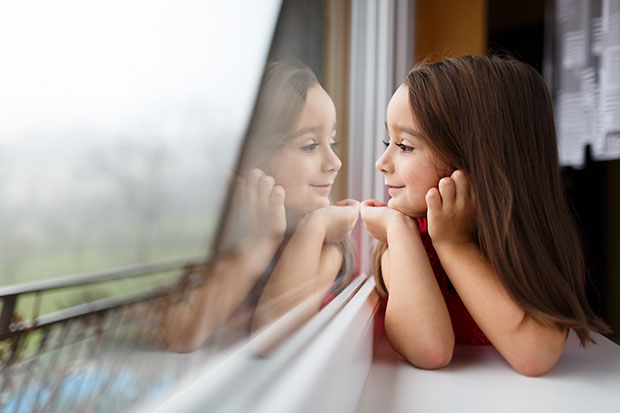 Window treatments and accessories can add that finishing touch to your windows, making them a focal point in any room of the home. While optimising natural light, the windows of your home need to compliment your overall decor. They also need to be secure, to keep your family safe. Here we'll talk through different window accessory options that can offer a serious makeover, in just a few simple steps.
Screens
Every window in the home needs to have a screen. Keeping unwanted creepy crawlies from entering your home while still being able to have the window open is the main reason why screens are installed. A high quality security screen is also important at the front entrance to the home, so that you can keep the door open, while still remaining safe and secure with a locked screen door. For safety reasons, flimsy mesh is not recommended for window screens, especially if you are living in an upper level unit or two storey home as the screen may be pushed out.  Security window screens will protect small children (or large adults) from falling out a window and still allow the window to be opened for the breeze.  A window escape screen can be installed to keep intruders and insects out but will allow an exit point in the case of a fire or other emergency.
Window Tints
For large or small windows, window tints are an ideal way to enjoy the view, whilst remaining protected from the glare of the sun. Tints are also useful when you have large glass windows facing a picturesque view and don't want to cover the windows with shutters or curtains for privacy. Certain tints won't obstruct the view, yet will make the window reflective from the outside, so while you can enjoy your view, no one can see in.
Locks
Locks are used to increase security and can prevent windows from being opened from the inside. Just ensure that the entire family knows where the keys to the windows are kept as this could be a potential fire safety hazard.
Shutters
Shutters perfectly compliment cottage style homes and add charm to the window's exterior. While shutters are traditionally made from wood, you can also purchase shutters made from plastic. These exterior shutters can highlight the windows of your home and can either be non functional, simply flanking the sides of each window, or they can be completely functional, and you can open and close them to help shade your home from the sun and protect your windows in harsh, storm conditions.
Windows above glass doors
If you have a glass doorway and high ceilings, adding windows above the doors can add extra light and open the space right up. Rounding out the top of the windows if you have vaulted ceilings can soften the angles and offer the look of an arched doorway leading to your balcony, terrace or backyard.
Fretwork panels
Fretwork panels often make a beautiful addition to any window by allowing the right amount of light to filter through, often casting intricate shadows featuring the fretwork's patterns. While wooden fretwork is most widely known, metal fretwork in light shades and even white can work to brighten a room, attached to the lower part of the widow to create a unique and low maintenance window treatment that also offers privacy.
Traditional window treatments
For traditional and contemporary homes, a complimentary window treatment can do everything from block the sun, provide insulation and offer privacy. The most common forms of window treatments include curtains, shutters and blinds:
For large windows in living room areas, grand, heavy curtains often provide the final finishing touch required. Using large ties on either side of the window frame ensures the curtains are held in place and highlight the windows of the home without blocking out light during the day.
Shutters are a low maintenance option and allow the sun or breeze to filter through. Shutters are easy to clean and also allow you to keep certain sections closed while opening others. This is really useful in areas where you want to block part of a view, but not completely block out the sunlight.
Blinds are a go to option for many home owners. Their often sleek and streamline appearance make them ideal for minimalist, contemporary spaces and they are relatively cost effective with the ability to buy both ready made DIY blinds as well as custom made options that are installed by a professional.
The windows to the home are one of the most important features in every room of your house or apartment. Having the right level of security measures in place, coupled with stylish window treatment options will ensure your windows will not only fill your home with light, but they will also become a focal point in their right.