Tips for Protecting Your Home While You're Away
December 9th, 2014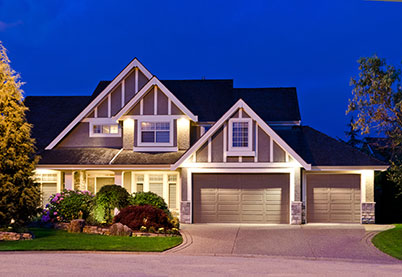 The end of the year, leading up to Christmas, is often a time for people to enjoy holidays and spending time with friends and family across the country. Unfortunately, it's also a time for would-be burglars to break into homes that look like they have been left alone for a while. But never fear – there are many ways you can avoid your home becoming a target for criminal activity.

Timed lights
Often we may leave a light on in the living room or kitchen to make it look like someone is still home. But after a week of the same light being on all night, it may become obvious that there is no one around and you've simply left the light on as a deterrent. The best way to combat this is by using timers on lights. Timers are a cheap and easy purchase, and can be used on lamps and other lights around the home to make it appear that they are being turned on and off at normal times. You can set the lights to come on when it starts to get dark, and have them turn off at a time you would normally be going to sleep. This makes a huge difference to seeing the same light on all night in the same room. Timed lights can also be used on outdoor lighting.
Lawn maintenance
When families aren't home, the yard becomes untidy and this is a sure sign that the house is unoccupied and therefore easier to rob. Having your yard maintained while you are away will keep your home looking tidy, as well as occupied. Some businesses will look after your yard, as well as tidy up any newspapers and mail that arrive while you are away. A well-known neighbour may also be able to do this, and you can offer to do the same in return if they decide to go on holiday themselves. Alternatively, a close friend who lives nearby might be able to look after your home, mail, and newspaper deliveries. You can also ask to not have newspapers or subscription services delivered for a specified time.
Locks
Ensure all exterior gates, doors, and windows are properly secured. If you have any side gates that lead to the backyard, ensure they are secured properly with sturdy locks. Make sure all of your windows are locked and all doors have suitable and working locks. One of the easiest ways for burglars to enter is through an unlocked window. Do not forget to lock upstairs windows as well, as they can still be accessed by ladders.
Form a neighbourhood watch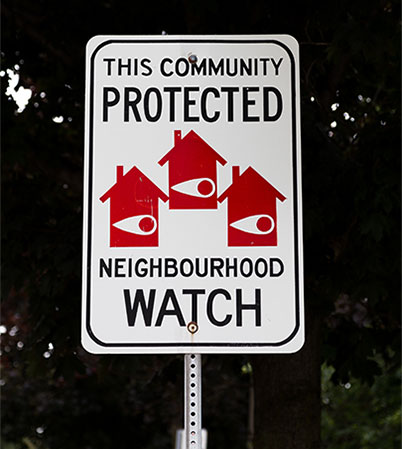 By forming a neighbourhood watch, not only will your home be safer, but so will the whole neighbourhood. It's also a great way to get to know the neighbours and look out for each other. In a day and age where we often don't know our own neighbour's name, this is a great opportunity to change that. As part of the neighbourhood watch, it should be made clear to report any suspicious activity to each other as well as local authorities.
No advertising
We often look forward to sharing our departure details and holiday snaps online with friends and family on social media, but it is advised that you keep it offline. A lot of people share personal information on sites like Facebook and Twitter, but in doing so, you alerting people to the fact that you are not at home, and some 'friends of friends' who can see your posts may take advantage of this information. Share your holiday details when you've arrived back home safely.
Invest in an alarm system
It doesn't have to cost you a fortune to get a good alarm system in place. There are a few different options to choose from. You can install security systems that act as a deterrent, rather than an actual alarm system. They look like a security camera with a flashing light, but do not record information, or have any kind of alarm. However, a burglar is probably not going to take a risk on it, just in case it is legitimate. You can also invest in a back-to-base alarm system. This is a bit higher on the price scale, however it may reduce your home insurance premiums. There are a lot of other home security systems on the market to suit your budget and needs.
Leave a radio on
A great way to make it appear that someone is at home is by turning on a radio and setting it to a talkback station. It makes it sound like there are people inside, and once again, robbers are not going to take a chance just in case people really are inside the home. Another added bonus is to use a timer on your radio so that it is playing during times that people would often be home, and it is turned off when occupants would normally be asleep.
Clothes on the line
Another great tip is to put some clothes on the line. Something as simple as keeping clothes on the line is often forgotten, but it is a great way to trick people into thinking there are people home. Further to this, leave some old shoes lying around your front door. This makes it appear as though you have visitors, or perhaps you've just come home.
Secure screens
For added protection, consider installing secure screens which can protect from people trying to enter your home. Find out more here.
These tips, although quite simple, will ensure that you have an enjoyable trip without having to worry too much about the safety or your home and belongings.